love breaks down borders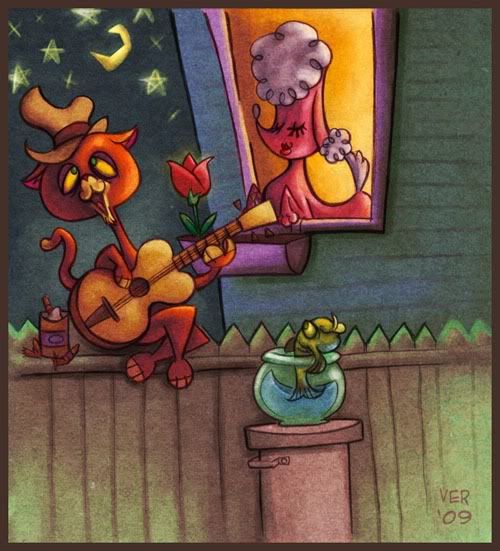 I did this one fairly quickly, nothing bad, but also I'M SOOOOOO Consumed with TF2 that it's easy for me to get distracted. Here's some step by steps, check'em out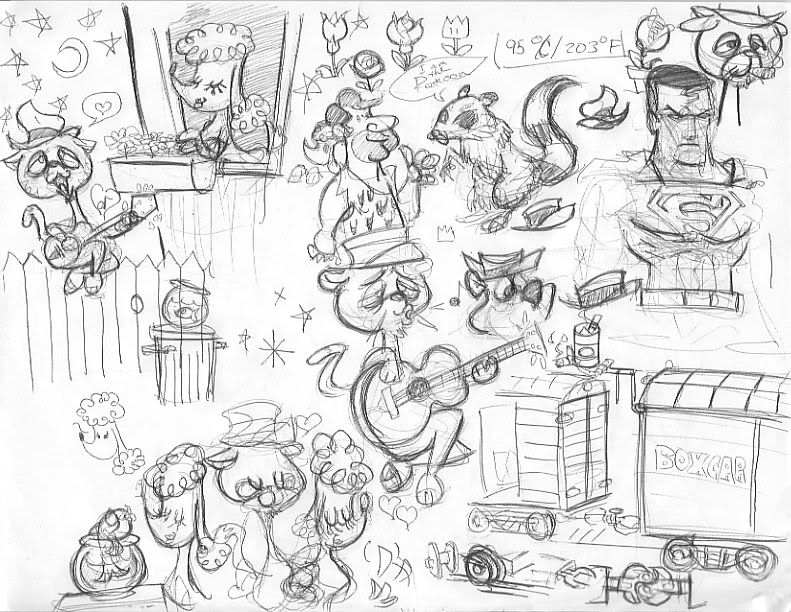 I had a problem with the head, so I shifted it down and to the right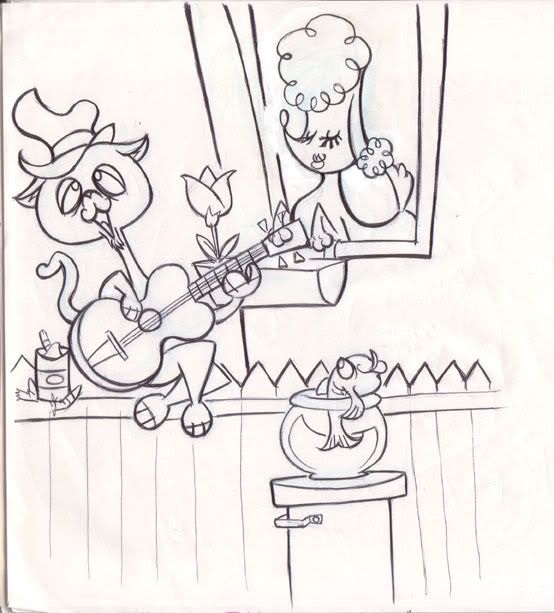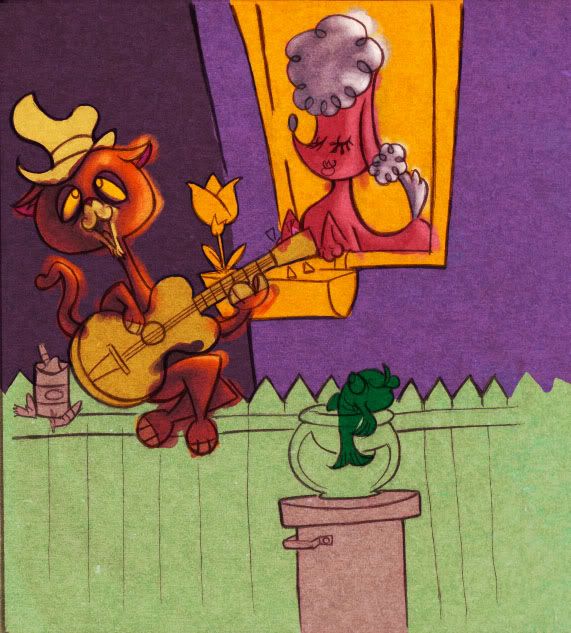 added another green texture, which it's in the moonlight, while purple is bringing in the glow.
the fish was a lot of fun to work on. I'd like to imagine he's going to eat that fish later. He's kept in the bowl for later, and his music so inspiring that the fish doesn't care about his inevitable doom.
the stars in the sky. Closer to the final version, just a lot clean up and slight touch up.