Your missing a lot from a resize image that's up on your monitor. There are grains of the paper, when the ink tappers off and starts to slowly show each individual brush hair, or the ink droplets that come when you quick turn the motion of a brush these are little details that I just relish as I was coloring Justin Coffee's work. As I'm working on the contours and the planes, all of this seems just second nature just because how well defined his line work is. For me it seems like Justin already planed out the colors before hand and each line was directing me where to go next. I can't emphasize how much of a privilege it is to work on coloring his art.
So with that in mind, the highly anticipated "Cream and Sugar, the art of Justin Coffee" is FINALLY coming out.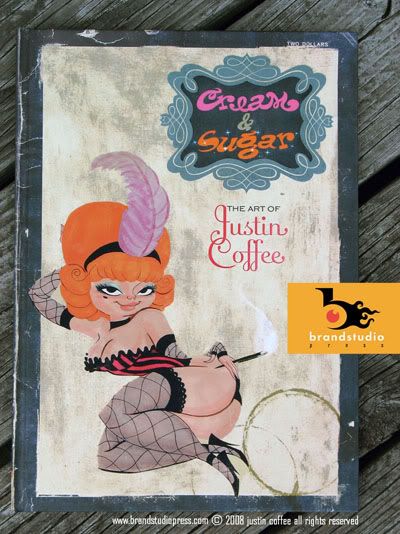 Like I was saying before, just sharing our work on DA isn't really enough. Just having it tangible you will be able to notice all those little subtle distinction that we go through in working on our art. That is the nuance that continues to push us as artists.
Order the book
As much as there will be artists who will study Justin's work, he will be several miles ahead of them as he continues to innovate his style.