Just finished coloring in the line art to my girlfriend's catwoman pin up.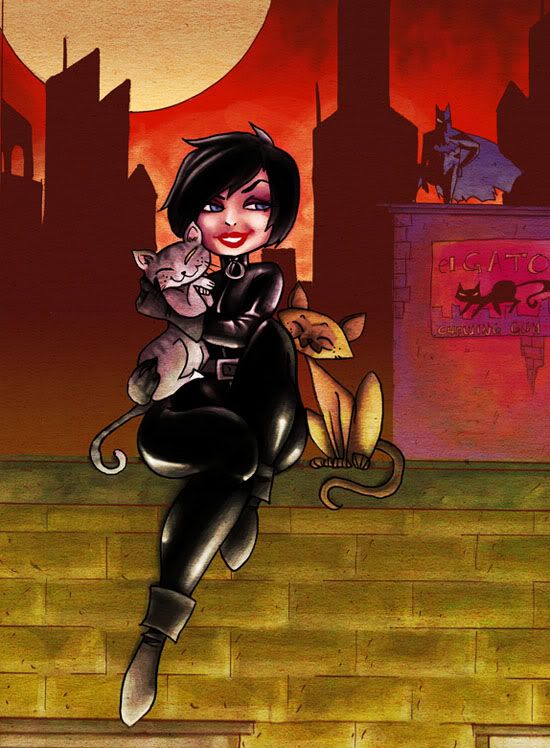 I had a lot of fun working on this piece. Gave me a good opportunity to find lots of textures to experiment with
I'm just personally proud of this right here with this kitten. Here's a super tight close up, something your not going to find in a resized image
Yeah, the Vinyl was originally the hard part. I had to research it so I could at least get something close to it, but still stay stylized that it doesn't feel like this painful rendering that's almost photo realistic.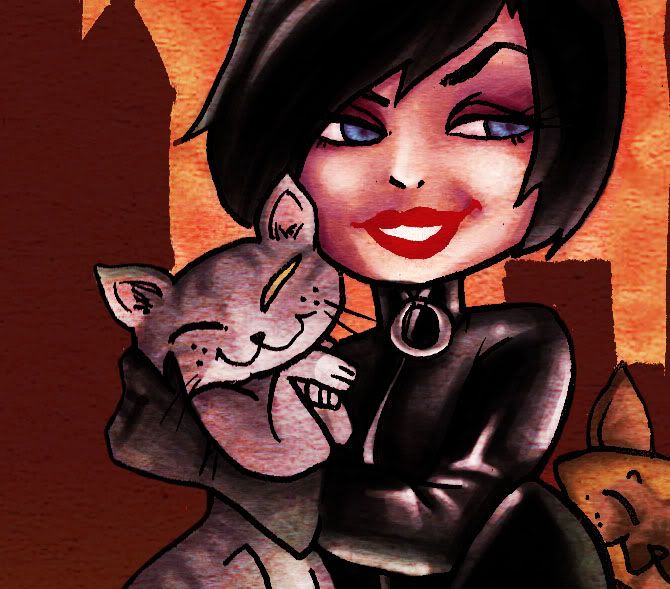 but let give you a word of advice, orange on the face is always tricky. I had to tone it down with the backdrop and everything so she had a more appealing face. And by the way, the kitten is referenced off my own cat.
he's in my underwear drawer.
so please check out my girlfriend's art
Tracy Lee Quinn